Help us to re-open our children's respite center full time
The Maison de Benediction has been forced to reduce its operating hours by 50%. This summer, we need your help. We have launched this urgent appeal to seek additional funding of $25,000 to re-open MdB to full time long term and fulfill it's life-transforming mission.


Children with disabilities in Haiti face severe discrimination, making them some of the most vulnerable and marginalized people in Haiti. It's a sad reality that we're passionate about changing. The Maison de Benediction is a leading disability center in northern Haiti. It provides life-transforming care for children with disabilities and their families, offering day and overnight residential respite care for children whose parents find it hard to provide the full-time specialist care their children need.
A shortage in funding due to the impact of COVID-19 forced us to make the heart-breaking decision to close the Maison for 50% of the year. Currently, the Maison remains closed for 2 weeks of each month, significantly reducing the level of life-transforming care these children receive.
Thanks to your support during this appeal so far, we have generated enough funds to open MdB full time until the end of next year. This is fantastic news and something to be celebrated! However we are still in need of more regular donors to sustain this great work long term. If we can secure 49 new regular donors providing a monthly gift of $30 (that's only $1 per day), these gifts will double to $60 per month meaning we can re-open MdB back to full time in 2022 and beyond.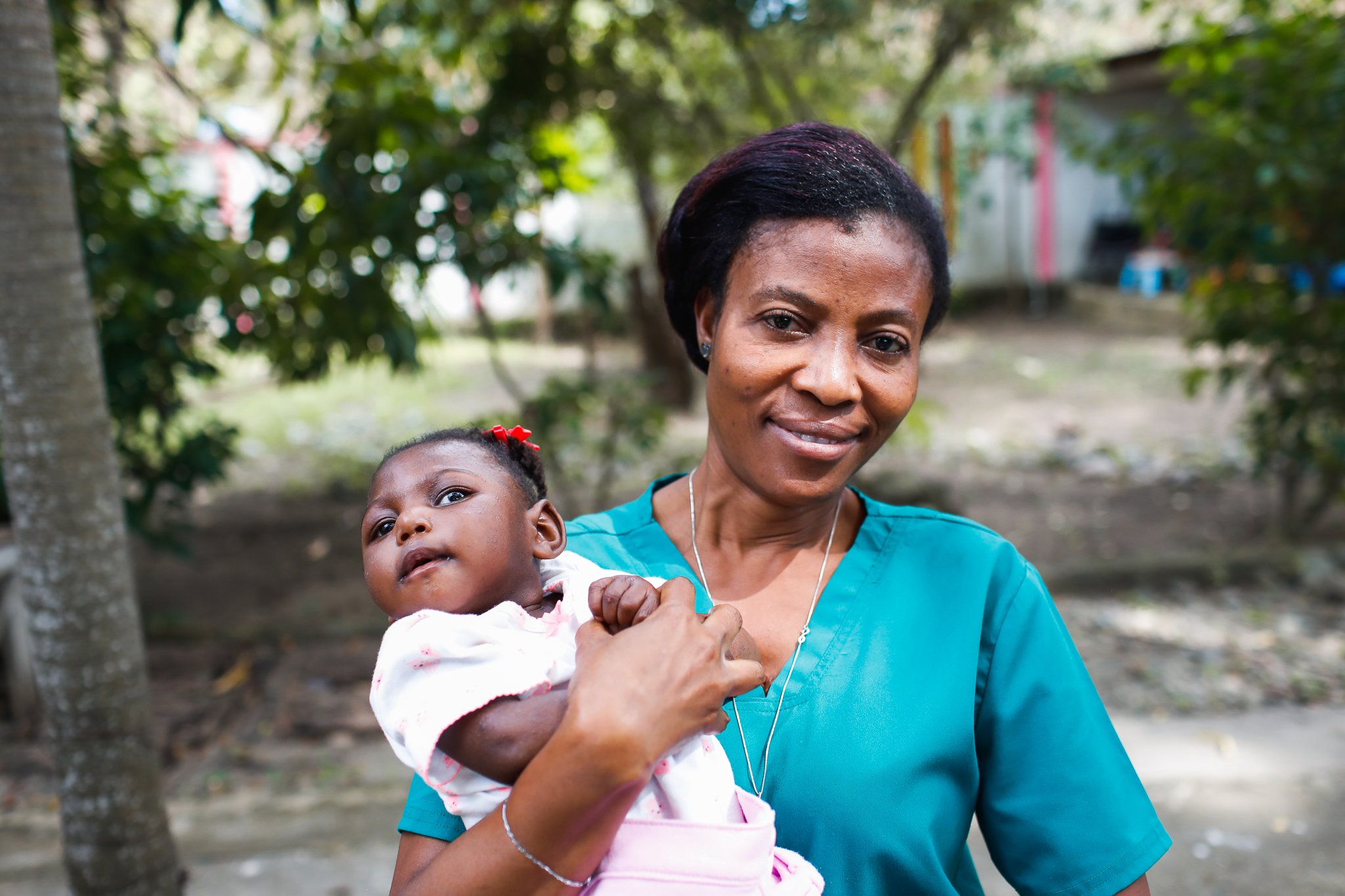 Why BENI sponsorship means more now than ever before
Loudge
Loudge is almost 2 years old and has been diagnosed with Microcephaly - a condition where a baby's head is much smaller than expected. Microcephaly can occur because a baby's brain has not developed properly during pregnancy or has stopped growing after birth. Loudge was an outpatient pediatric patient at HCBH hospital until her mother abandoned her; she is now cared for by her foster mother who relies on the support of Maison De Benediction.
"Loudge has responded extremely well to the care she has had at the Maison because she is exposed to so many caring staff. If the Maison could be open full time the additional specialist help and support would continue to benefit her development. There would also be more opportunities for the foster mothers to meet and talk, share experiences and help and support each other, which gives them strength."
Thanks to the Maison's efforts within the wider community since its creation in 2009 we've seen stigma against children with disabilities decrease. Schools have enrolled children with disabilities for the first time and children are receiving life-transforming mobility aids like wheelchairs and much more. Help us to maintain and develop this pioneering program. Together we can get MdB back to full time.

---
Resources