happy christmas!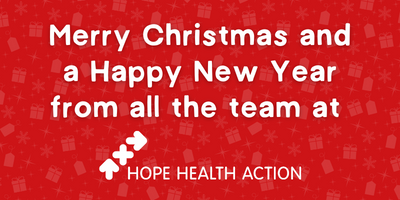 On Christmas Eve, it's good to be reminded that even the greatest gift appeared small and unassuming. During this Advent season we've unwrapped inspiring stories from those most in need whose gifts and talents may have gone unnoticed if they didn't have your support.
We want to say a massive thank you for all your support throughout 2021 and hope that you have enjoyed unwrapping this Advent calendar with us. It's because of you that we can share these stories of transformation and hope.
Wishing you all a very Merry Christmas and a Happy New Year from all the team at Hope Health Action!