FUNDRAISING IDEAS FOR 2022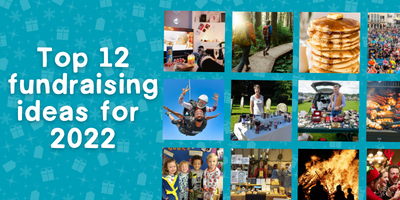 Looking for some simple ways to raise money in 2022? Celebrate HHA's 15th anniversary with a fundraising idea for each month of the year. Take on any type of event and become part of our team of #HHAheroes. Here are some ideas to get your imagination running...
January can be a long month - it's chilly and the days are short but it's also a great opportunity for a cosy night in. Throw a dinner party in exchange for a donation from family and friends.
Change your commute in February - choose to walk, cycle or run to work and donate the money you save on your commute. Encourage your colleagues to do the same. Start your day on the right foot (literally!)
March means pancakes! Hold a pancake themed competition at work or school with a donation to HHA to enter. Who can flip a pancake the highest? Who can create the most delicious pancake meal? The possibilities are delicious!
The HHA team will be taking on the Brighton Marathon once again! Taking place on the 10th April, you can still join us for this fantastic event and fundraise for us.
Feeling adventurous? Become a HHA Hero and take on a sponsored skydive this May!
Fete's are a timeless way to raise money. This June, organise a fete through your church or school with cake stalls, games, competitions and more!
Time for a clear out? Take part in a car boot sale during July, sell your unwanted treasures and donate the money to HHA.
The school holidays are in full swing in August. Why not fundraise and entertain the kids with a rounders tournament? Tea parties, BBQ's and garden open days are perfect fundraising opportunities for lovely warm days.
Back to school - or work - after the summer? Arrange a dress down day in September to lift the spirits with a donation to take part
Christmas is creeping up quickly and businesses are often making preparations in October - could your business support HHA by donating a small percentage of sales?
Remember, remember the 5th November...Celebrate Guy Fawkes Night by holding a guy competition. Charge £5 to enter a guy and provide a prize. Afterwards display all of the guys at a local firework night and ask the public for donations.
It's time for the annual Christmas Party in December! Host a quiz or raffle for colleagues to enjoy and donate to take part. Easy! Many organisations have a Matched Giving scheme where they can double what you raise from your fundraising activity. Ask your employer if they have this scheme and give your fundraising a huge boost!
What's your next challenge? Get in touch with our Fundraising team at info@hopehealthaction.org and we can chat to you about the type of event you're looking to sign up to and how we can support your fundraising efforts. .