FAVOURITE FESTIVE FILMS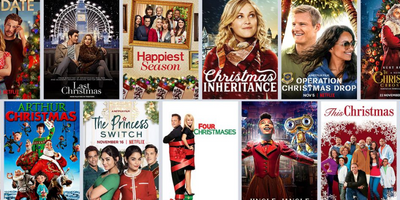 In the last few years, the Christmas movie has made a real comeback. Netflix has made a cottage industry of the season, following in the well-polished shoes of Hallmark. The HHA team particularly enjoys watching festive films throughout December with a mince pie and hot chocolate (not forgetting the marshmallows!). But what are the greatest Christmas movies of all time? As a gift to you, the HHA team have assembled their favourite festive films below. Not every title will be for everyone, but there should be something for everyone here, whether you are looking for a traditional and nostalgic classic, a comical festive laugh, or superhero cartoon lego, there's plenty of options to add to your line-up.
Elf
The Santa Claus (with Tim Allen)
White Christmas
Lego Batman (obviously)
Love Actually
Home alone
The Holiday
It's a Wonderful Life
The Christmas Story
A Christmas Carol
Now grab a duvet, some festive chocolates and enjoy!