HHA'S FAVOURITE FESTIVE TUNES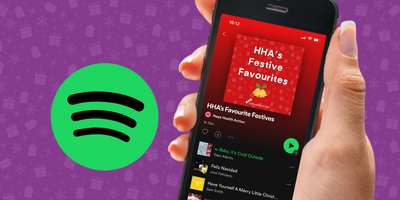 Unlike any other music genre, Christmas songs never seem to get old. Every December (or November for some…!) we guiltlessly wheel them out. The HHA team particularly enjoy singing and playing along to festive favourites.
But what are the greatest Christmas songs of all time? As a gift to you, the HHA team have assembled their festive favourites into a Spotify playlist to get your Christmas senses tingling.
Start listening here: