The Importance of Inclusion
For the children at the Maison de Benediction, creating a life as integrated as possible is always our aim. In a country where disabled children are stigmatised and in extreme cases abandoned, giving parents the ability to care for their disabled children at home is no small thing. Part of this creation of normalcy in their day to day life is the school that we have at the Maison. Our school teacher recently graduated with her full diploma and following a donation we are aiming to convert one of the spaces at the Maison into a full time classroom space.
However, wherever possible we want to try and transition children from being at the Maison to being at mainstream schools. We believe that if children at the Maison are capable of being in a mainstream school environment, that this is where they should be and we will fight for them to be accepted by schools locally to them. In some cases schools will simply refuse, believing that they don't have the capacity or facilities to support the child. We have had children at the Maison who we have fought for yearly to attend mainstream schools and we simply haven't found a good fit for them. However, we also have some great success stories.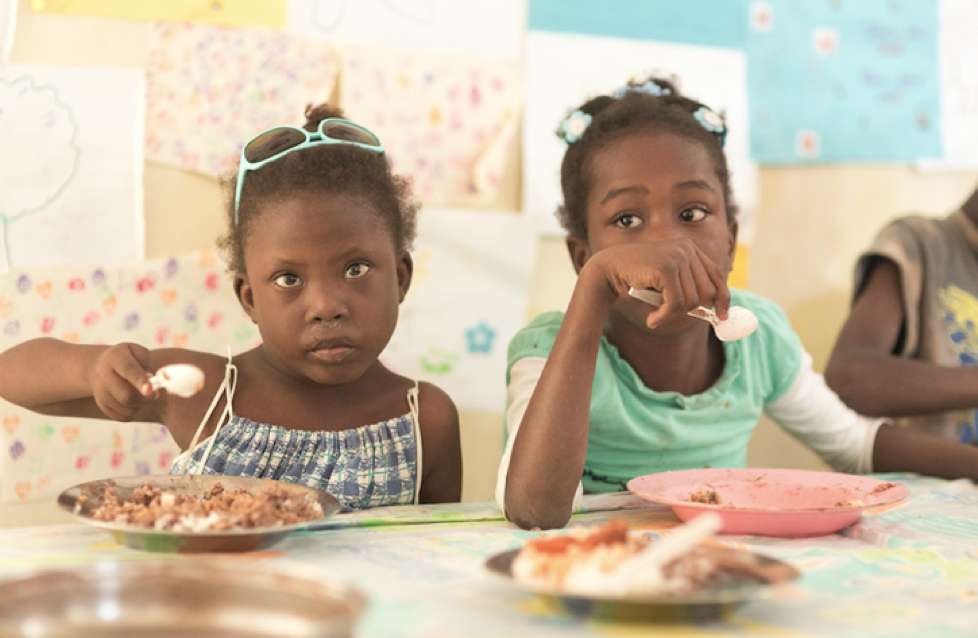 Sophie, Left
This is Sophie. She began attending a mainstream school last September, after transitioning from attending Maison de Benediction 5 days a week. If you speak to any of the staff at the Maison about Sophie they'll tell you about her love of dancing and her insatiable curiosity. She was a child that was always on the move, a leader in activities. Since starting mainstream school Sophie has continued to dance- her new school teacher spoke to us about how she is always engaged in class, just not necessarily with the activity she's meant to be focussed on! In this way she is like any other child her own age. She needs extra support but she is more than capable of being in a mainstream classroom. It is not only Sophie that is benefiting from attending her new school, but for her family also. Her parents are hugely proud of her. In Haiti a school education is a big achievement and one that parents work very hard to ensure they can bring about for their children.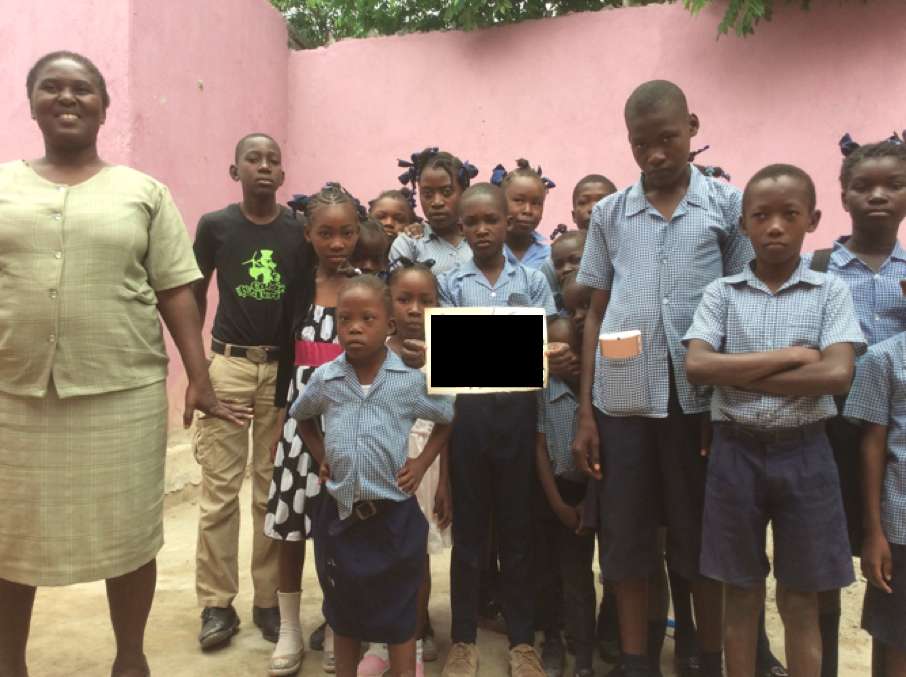 Sophie with her new classmates
Not all the children at the Maison would be able to attend a mainstream school in Haiti. However, successes such as Sophie's inspire us to fight hard for inclusion, despite the challenges. Attending a mainstream school enables these children to integrate into their local community, make friends close by and follow the same curriculum as their peers. When we open the new classroom at the Maison de Benediction we are going to be able to offer a greater level of education to children who for various different reasons might not be suited to mainstream education. However, we will continue to fight hard for those we believe have been unfairly excluded. Stories like Sophie's show us that inclusion is possible. All it takes is people willing to work hard for it.